Chimney Services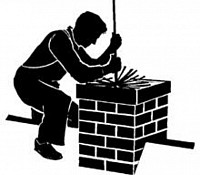 Chimney Cleaning and Chimney Inspection
Year round
Why is chimney sweeping important?

Chimney sweeping began more than two centuries ago, but it remains valuable to anyone who owns and uses a fireplace. The reason is that flues gather creosote (also named soot) as wood burns underneath them. If you don't get that substance removed regularly, you will be in danger of having a chimney fire. Avoid the risk by calling to have a chimney sweep clear the inside of your flue.
Is the chimney or fireplace in your home not working properly? We specialize in complete chimney and fireplace care, including chimney inspection and cleaning year round and chimney and fireplace restoration. CLEANFREAK Restore and Restoration is a locally owned and operated chimney cleaning and repair business. By turning to us, you can have your fireplace and chimney maintained properly. Our chimney sweeps can clean wood, gas, and pellet stoves. With more than 20 years of experience. We use the right tools and maintenance practices to get any job done.
CHIMNEY MAINTENANCE KEEPS YOUR FAMILY SAFE
If you own a fireplace, it is important to get your chimney cleaned at least once a year. Proper chimney and fireplace maintenance will prevent dangers. Call or text for a appointment today! (989) 293-4274